The following tutorial will explain you how to hard reset iPhone 6 into factory default mode, which may be an excellent idea before reselling or gifting away your iPhone 6.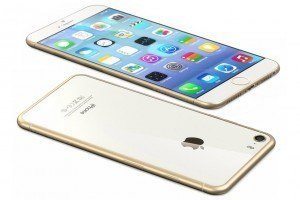 By performing a hard reset on your iPhone 6, you will erase every personal bit of information from your iPhone 6, including personal messages, contacts, calls history, etc.
We will also teach you how to perform a soft reset on your iPhone 6, which may help you to fix most of not working, slow or misbehaving apps.
This soft reset is accomplished by forcing a shutdown / restart cycling on your iPhone 6 operative system. it may help to regain full speed and control of your iPhone 6 while not loosing and personal data.
Please choose a soft reset if you are noticing any slugging app or general weird behavior on your iPhone 6.
Reset iPhone 6 from IOS menu
The following reset iPhone procedure will be invoked through your settings option, so you need a working iPhone 6 in order to accomplish it. Please follow these steps:
On your iPhone 6 home screen, navigate into SETTINGS, tap GENERAL, then RESET.
When asked, tap into ERASE ALL CONTENT AND SETTINGS
If asked, tap your passcode
Confirm the whole operation by tapping into ERASE IPHONE
This will take several minutes, so be patient please.
After the reset iPhone 6 procedure is complete, you will need to perform an initial activation and / or Setup on your iphone 6, like if brand new.
 Reset iPhone 6 from iTunes
You can try to Reset your iPhone 6 from iTunes, even if your iPhone 6 is unresponsive. This may be used as a last resort only.
Connect the iPhone 6 into your computer by using the USB cable that came with it.
Open your iTunes
Select iPhone (it may be found under DEVICES if you have a sidebar on display)
Select RESTORE iPhone
Confirm the reset iPhone procedure by selecting RESTORE again
On the RESTORE IPHONE window, select NEXT (below at your right)
Read and Agree on the software license agreement
Do not disconnect your iPhone 6 from your computer, as the reset procedure takes place
Once your iPhone 6 is reset into factory default settings, you will need to reconfigure it right from the "Welcome to Your New iPhone screen".
Restarting iPhone 6 when an app is not responding or your phone is misbehaving
You can restart your iPhone 6 by performing a soft reset procedure. This may be your procedure of choice as a first step if you suspect that your iPhone 6 is not working right. In most cases it will fix any spurious problem, clearing the RAM and all running apps. A soft reset procedure will force the power off cycle on your iPhone 6 ensuring a clean restart of the IOS operative system.
You need to hold down the sleep/wake button on your iPhone 6 until a red slider appears onscreen.
You will need to slide it with your finger across the screen: Your iPhone 6 will turn off.
Then you just need to turn on your iPhone 6 again, by pressing the sleep/wake button until the Apple logo appears onscreen