The recovery mode is a special mode that can be invoked not only on the iPhone, but on any Apple IOS based device. This includes also the iPod and iPad. Regardless of how degraded or misconfigured your IOS device may be, the recovery mode can be triggered as a last resort in order to reinstall or upgrade it's firmware (IOS itself).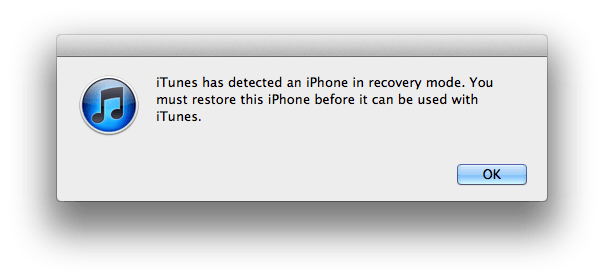 Why would I need my iPhone on recovery mode?
Basically you will need to put your iPhone (or any IOS device) into recovery mode if you cannot "fix it" by any other means. Maybe your IOS device (iPhone, iPad or iPod) is behaving in a completely erratic way or it is refusing to normally power up.
Whatever your IOS device is evidencing as bad behavior, may have prompted you to plug it into iTunes and reinstall the operative system (a.k.a. "hard reset"). You do so, only to find that your iPhone, iPad or iPod is not recognized by iTunes.
It is at this point that it may be the time to try the recovery mode, as a last resort: When your iPhone is in recovery mode, it * should * be recognized by iTunes software, when connected into your computer. You are forcing it to announce itself into iTunes through USB, regardless of it's mangled state. From there, you may be able to finally reinstall or upgrade it's IOS operative system.
Revive your iPhone in recovery mode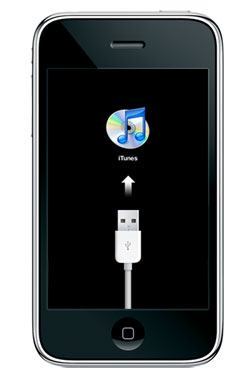 First you need to place your iPhone into recovery mode. This is also true for any other IOS device.
You need to start with your iPhone powered off. If it is still powered up, an alternative way to power it off is by pressing the POWER and HOME buttons at the same time for some seconds.
Now you plug the iPhone into your computer using it's USB cable, while pressing (and holding) the HOME BUTTON. This needs to be done in the following order: Start with the USB cable plugged into your computer, but unplugged from your iPhone. Then press the home button and keep it pressed while you plug the USB cable into your iPhone.
Wait until an iconography and or text tells you on your iPhone that it is ready to be discovered by iTunes. If this does not appear after some seconds, repeat these steps.
At this point,  iTunes should tell you that it has just discovered an IOS device (an iPhone, for example) in recovery mode. You will be presented with the option to RESTORE the IOS Device, which basically will revive your iPhone, iPad or iPod into factory default state.
NOTE: If you inadvertently placed your IOS Device into recovery mode, know that after about 15 minutes your iPhone, iPad or iPod will revert itself into a powered off state. Alternatively you can just press the POWER button for some seconds until your iPhone powers off, also canceling the recovery mode.