The following tutorial will teach you how to hard reset your iPhone 4. This procedure will erase all your personal data and installed apps, returning your iPhone 4 into factory default state. Your iPhone 4 will behave as if just purchased, pulled out of the retail box.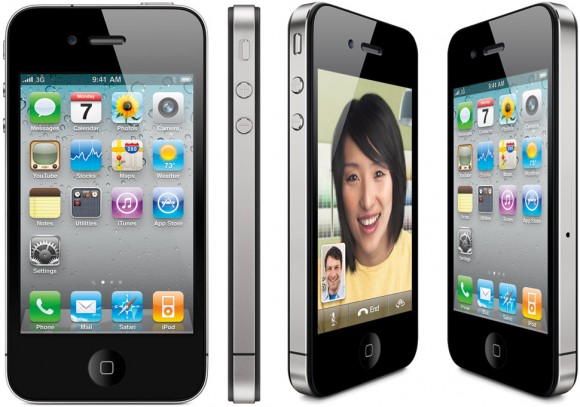 Why would you reset your iPhone 4 ?
Let me illustrate why would you need to reset your iPhone 4 by posing the following scenarios:
You are planning to give your iPhone 4 away or resell it, but you do NOT want your personal data, including messages, contacts, Apple account and even installed apps to "go" with it !
Your iPhone 4 may be full of installed apps and games, claiming for your attention, and even actually slowing down your iPhone.
Some apps or games may be behaving erratically enough, throwing some errors at you!
Before performing this hard reset iPhone 4 procedure, please consider if your particular scenario wouldn't be better suited for a soft reset. A soft reset would just force a power recycling on your iPhone 4, thus liberating your iPhone's memory of potential garbage and rouge apps or games that went "south" thus slowing the phone down.
In fact, I would wholeheartedly recommend you to first try to perform a soft reset on your iphone 4.
Hard reset iPhone 4 from IOS menu
If you have a normally working iPhone 4 then you can invoke the reset iPhone 4 procedure by performing the following steps:
Find the Settings app on your iPhone 4 and tap it.
When presented with the settings menu, just scroll all the way down into the Reset Menu and tap it.
Locate the "Erase all content and settings" option and tap it.
Your iPhone 4 will warn you about loosing all your information. Just tap over "Erase iPhone" to confirm the hard reset procedure.
Voilá: It will take about a minute for the hard reset iPhone 4 procedure to be completed.
Invoke the hard reset iPhone 4 procedure from iTunes
The following steps will allow you to execute the reset iPhone 4 procedure from your computer by using iTunes. Please be advised that your computer will also need a working connection into the Internet for this tutorial to work. Also please take note that this will eliminate any passcode that may be configured in your iPhone, so it is the desired method to regain control of your phone in case of having forgotten such password:
Plug your iPhone 4 into your computer with the USB cable.
Open iTunes or wait for a couple of seconds for it to automatcally open when your computer detects your iPhone 4 through the USB port.
Select your iPhone 4 from iTunes and get into it's SUMMARY screen.
Click into RESTORE and follow the on-screen instructions in order to reset iPhone 4 into default settings.
It may take a while to reset iPhone 4 through this method because iTunes may download a completely fresh (and new) firmware (the IOS operative System) from Apple's servers through Internet.