This tutorial will explain you how to invoke the soft and hard reset iPad procedure: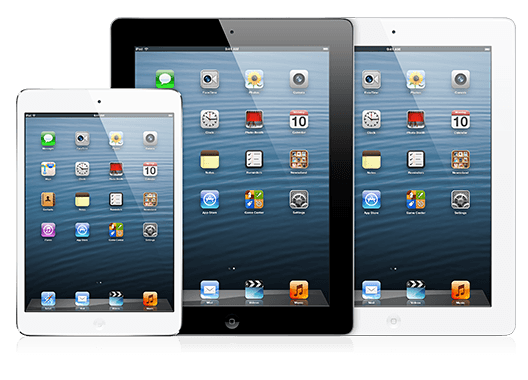 By soft reset we mean to force your ipad into powering off, causing all apps running inside it to stop and in turn also freeing the memory and processor slots those apps where clogging up. Once powered off, you may turn your iPad back on: Your iPad will be freshly devoid of those "offending" running apps or games after a soft reset.
Sometimes, a soft reset iPad procedure is just not enough: Your iPad keeps behaving erratically, or denying you normal use of it's resources. In such case you will need to return your iPad into factory default state. You can do so by invoking the hard reset iPad procedure, which will erase every bit of personalization you may have added into your iPad and leave you with an "as new" tablet, just as if you got it out of the box.
Actually, you don't need to have a misbehaving iPad in order to invoke a hard reset iPad procedure: You may simply and understandably enough be interested in factory defaulting your iPad before reselling or giving your iPad away, so your personal data and installed apps wont be exposed into eventual third party hands.
Soft reset iPad procedure
From time to time you may need to soft reset iPad due to misbehaving apps that may be clogging or even freezing it, preventing your iPad from normal use. First thing to try, a soft reset on your iPad:
Simultaneously press both the POWER button (usually located on the top edge of the iPad) and the HOME button (located at the middle of the lower front side of it) and keep them both pressed.
A slider may appear prompting you to slide it in order to power off your iPad. You may release both pressed buttons and use the slider to power down your iPad.
Also you may disregard the slider and keep pressing those buttons until your iPad is automatically powered off.
When you power up your iPad again, it will restart in a fresh state (memory and running apps wise). Hopefully this will help any problem you may be experiencing on your iPad. If not, please resort into the hard reset iPad procedure.
Hard reset iPad procedure
In some cases you may need to take even a more drastic measure and do a hard reset on your iPad. By performing a hard reset, your iPad will revert into factory default state, just as if it has been pulled out from it's retail box.
There are two ways of invoking the hard reset iPad procedure:
First you may use the "Erase all Content and Settings" button, inside the settings menu (scroll down into the bottom, in order to access the RESET options). This will work ok provided that your iPad is still responsive and able to show you the settings app and let you into it.
If you cannot gain access into the RESET menu inside the SETTINGS app on your iPad, then you can try the following alternative hard reset iPad method:
You need a personal computer with iTunes software installed.
Connect your iPad, thru the USB cable into your computer
iTunes * should * recognize your iPad (if it does not, then you may need to force it: Follow this tutorial)
Get into the Summary screen for your iPad on your iTunes software
Click on iTunes into the RESTORE option and follow the on-screen instructions
You should be able to reflash (rewrite) the IOS operative system into your iPad, effectively making it to discard all your personalized settings, apps and games. After successfully finishing the hard reset iPad procedure, it will behave as being pulled out of the retail box.